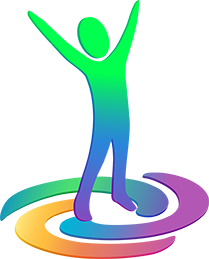 SOUTH AFRICA 2019
Main Events
First Meetings and Pre Event Motorbike Tour With Ken Brough
The first part of the Lifestyle Galaxy 2019 annual international event was held in Cape Town, South Africa on August 24th 2019.
During the pre-event registration, our friends and members met each other and discussed many exciting topics, including Master Influencer. We also had a chance to see the amazing Lifestyle Galaxy-branded racing formula. The one that our very own Jean Maurien has driven to complete his 50th year of Formula racing with a double championship! You can read more about it here.
Ken Brough, CEO of Lifestyle Galaxy, hosted an exciting Motorcycle Tour in and around Cape Town four days prior to the annual Lifestyle Galaxy International Conference in Cape Town. You can read more about it here.
2019 Main Event
This year, the content of the main event has been shifted from celebration to more intense focus on supercharging consistent residual compensation for our membership. This is was a State of the Company meeting. It included never-before seen evergreen products and services designed to produce maximum CV in the tree as well as consistent retail sales.
The Board of Directors including Ken Brough CEO, Randy Prince CFO and David Martin CVO/CTO presented a variety of "good news" updates as well as brand new ways for the membership to create more consistent residual income than ever before. The event was also used to set and present the direction for the rest of 2019 and 2020.
Donation to Nashua Children's Charity Foundation
At Lifestyle Galaxy we believe in the love of giving and Making the World a Better Place.
It was exciting to be part of the special Wine Bid where showcased Jean Maureen on the Wine bottles for his many accomplishments over the last several years and especially his 50th year of Formula Racing. Sharing joy while being able to help ones in need was an amazing experience for everyone. Helen Fraser, Operations Director of NCCF, one of our guest speakers was able to experience that blessing as the raised funds from the Wine Bid, auctions and donations were given to Nashua Children's Charity Foundation. We hope for many similar events in the future.